Weasley Along Begins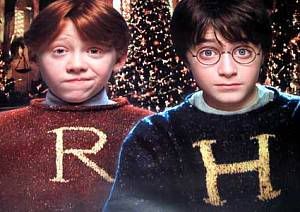 Yippee, The Weasley Along has begun. I am patiently waiting for my pattern to arrive. It was mailed on the 23rd from the UK. I am not sure how long it will take but I hope it gets here soon. I have chosen to use Sisik Tweed for my sweater. It is a light-weight wool blend yarn. Here is the color selection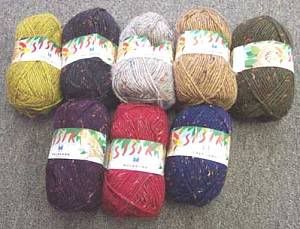 Curry, Charcoal, Pewter, Camel, Deep Olive
Aubergine, Red, Navy
I chose to make the sweater in the Aubergine color, and the letter in Camel. The yarn has been shipped and I am also patiently waiting for my yarn to arrive. Times like these I think about Star Trek and wish that Scottie could just Beam my order to me. Wouldn't that be great? If we all had one of those in our house and when ever we wanted to send something to someone we would just lock on to their coordinates and beam it to them and vice versa if you order something and the payment goes through it could instantly appear in your home. Or maybe if I had an owl like Harry's. Hedwig the owl was gorgeous. I would not mind waiting for my mail if it was delivered by Hedwig.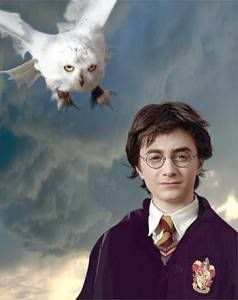 Here are some cool websites
The Official Harry Potter
Website you can find great downloads like wallpapers and screen savers. In addition, they have a door hanger you can customize with your name.
The Harry Potter Lexicon
is a sight about the books. This sight is chuck full of information and details about everything Harry Potter.