Hello Kitty Handbag
I have finished my Hello Kitty Handbag.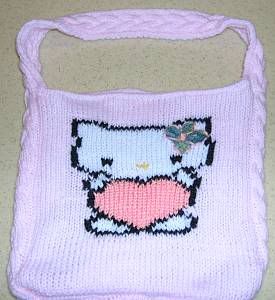 I really like how it came out. Love the cable running along the edges. I embroidered the flower using variegated yarn I had in my stash.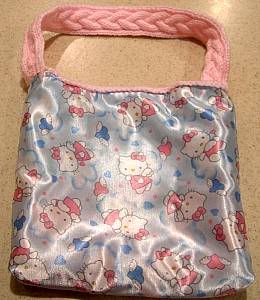 Here is the bag inside out to show the Hello Kitty fabric lining I used. It is real silky. I found the fabric at Joann's fabric. My husband commented the lining looks so good I could use the bag inside out also.
Cool Hello Kitty stuff for the Home
I found this stuff at Dream Kitty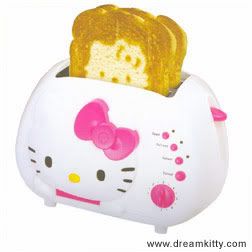 HK Toaster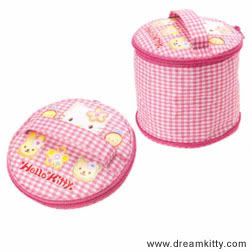 HK Lunch Bag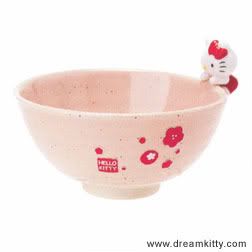 HK Rice Bowl
They had over 40 pages of HK merchandise to decorate your home. I thought some of the stuff was pretty cool. I was scared of the HK toilet seat cover. That might be a little to much. 8)
You can see all these things and more at the
Dream Kitty website
.
Lastly a Hello Kitty Quiz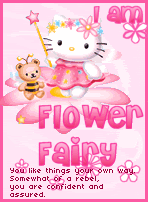 I'm Hello Kitty Flower Fairy!