Hillsboro Apple Festival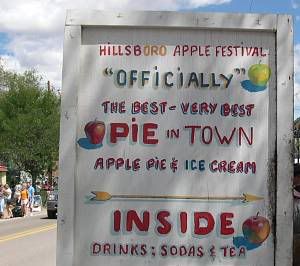 This Labor Day Weekend we drove to Hillsboro for their annual apple festival. It is about 60 miles from our town. The festival was about a quarter of a mile long and it was up and down both sides of the main street.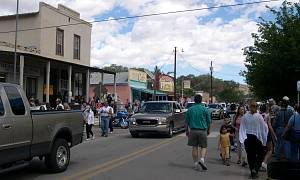 The festival was jam packed with a ton of people. There were lots of different craft vendors and different types of foods to sample. Chris my husband had a BBQ brisket sandwich and I had a giant corn dog. We each had a piece of homemade apple pie with a scoop of vanilla ice cream. I did not find any venders that had any knitting stuff. However, I did see a couple of knitted ponchos that people were wearing. One lady was selling hand-sewn purses, but I did not see any I liked.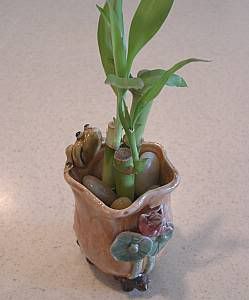 I did find a person that was selling bamboo in little pots. I found one I liked with three stalks of bamboo in it. The pot has some flowers on the side and a little frog character sitting up on the edge looking at the bamboo. It came with a little sheet of paper specifying how to care for the bamboo. The paper also says that Lucky Bamboo is an excellent way to attract positive "chi" (energy). The round shape layers give you good "Feng Shui" (fortune). For Centuries, Asians have considered it a very lucky and positive symbol.
It is believed that:
3 stalks attract Happiness
5 stalks attract Wealth
7 stalks result in good Health
21 stalks offer a powerful all-purpose Blessing
We had a great time walking around looking at the venders stuff and watching people. Chris grabbed a lime-aid for the ride home. It was probably the best lime-aid I had ever tried. Usually they are too tart for me but this one was just right. I purchased a caramel apple to take home and enjoy later.