Happy Valentines Day
The door bell rang. Chris yells "Honey can you answer the door". Grumble, Grumble, OK! I opened the door to this: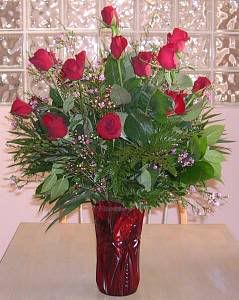 For Me? Ahwww, Shucks Honey you shouldn't have, but I am sure glad you did.
Every time I walk by them I burry my nose in a bloom and take it all in. They smell wonderful.
New WIP
I cast on for a new project. I decided to try socks. This is the pattern I am using from the book Folk Socks.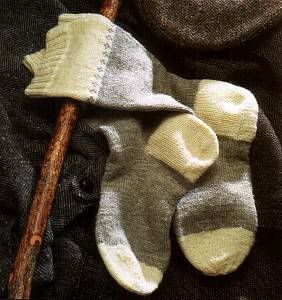 Double pointed needles are scary. The first row was nearly impossible to get it working right. I felt like I was working with some kind of alien contraption. The more I did the better it got. Here is my progress so far.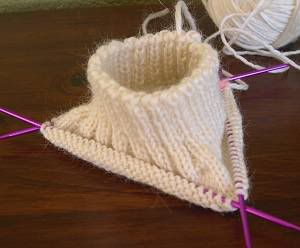 I hope you have a real
SWEET WEEK!