Home Fits Me Like a Glove
Or shall I say a comfortable sandal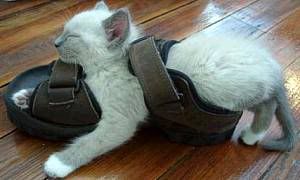 This picture is so cute. I just had to share it. I received it in an e-mail with a bunch of other adorable animal photos
Secret Pal Glee

First I received this awesome e-card from my Secret Pal.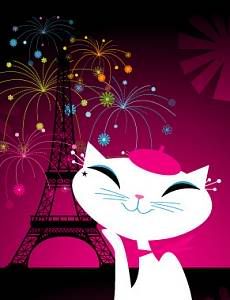 OOHH LA LA
Then while checking my e-mail today I found this cute guy.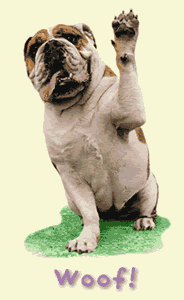 Attached was an Amazon gift card in the amount of $20. Followed by me and the dogs dancing around the floor doing some of our famous dance moves. Well maybe not famous due to the fact the moves only take place behind closed doors. But let me tell you if it ever got video taped and released to the media. Look out because me and the four legged girls would have our names in LIGHTS. The great thing about the dogs is they don't care what all the happiness is for they are just glad to participate. 8)
Thank You so MUCH Secret Pal. YOU ROCK!
Hello Kitty Update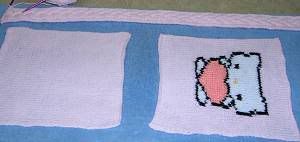 Finished the front and back, just need to add the flower next to Hello Kitties left ear. I am still working on the cabled strip. I plan to use it to attach the sides together. It is going to be one big loop. It will give me a wider hand bag then the original pattern. I have about 11 more repeats of the cable until it is long enough. I think I should be able to finish it by next weekend. Including sewing a lining in the bag.
Stash Enhancement
Yesterday I went to my local yarn shop. That place is really picking up business. There seating area for KIP was filled. Not one seat left. There was also some kind of contest going on. People were walking around judging some of the knitted items displayed around the room. I had my print out of what I was looking for and tried to stay focused. Also I planned on picking up a couple of goodies for my Secret Pal.
Here is what I picked up for my Secret Pal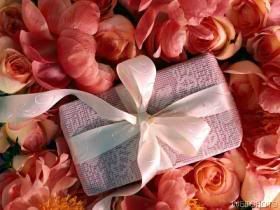 Webshots photo
Of course I can not show you silly, it is a secret.
I can show you what I got for myself
I got two skeins of Plymouth Encore DK in color 146
I thought I could use these for this pattern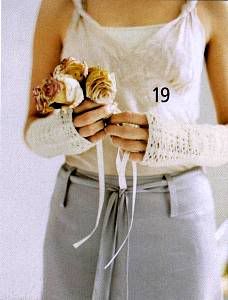 Arm Warmers from Rebecca #28
I also picked up these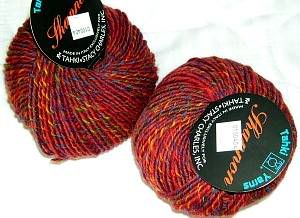 2 skeins of Tahiki Shannon 100% wool in color 14
I thought I could use these for this pattern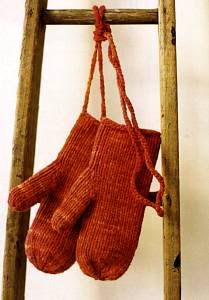 Mittens from the book Weekend Knitting
DRUM ROLL PLEASE!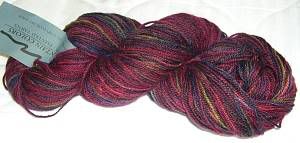 I also picked up a skein of Mountain Colors in color "Wild Raspberry"
I picked this up and put it down several times while I was walking around the shop. I of course have no pattern or plan for it. But I just love the colors. I new I could not leave the store with out it.
Some people stock up on emergency supplies in case of a disaster. I on the other hand have stocked up on stash. I feel safe now that I have plenty of stash and patterns lined up just incase there is a disaster and I am stuck in my house for several months.
OK got to go pick my spot in the living room to do some knitting and watch the SUPER BOWL!
I don't have a favorite at this point. I usually wait till after first quarter to decide which team I like best. I am most likely to root for the underdogs.