Finished my Cabled Hat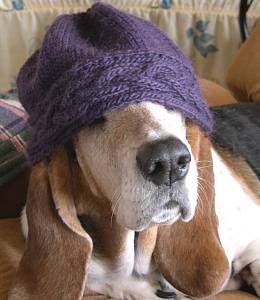 Brandy helped me out by modeling it for the picture.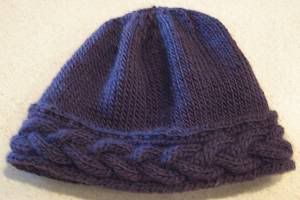 I really like the way it came out.
Hello Kitty
I started the Hello Kitty handbag.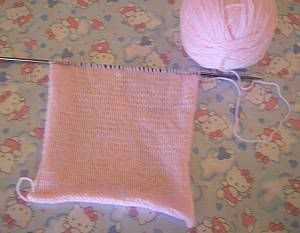 The fabric in the background I picked up to line the inside of the bag. I like the pastel pink yarn. It knits up real quick. I started the back of the bag first so I would have the front & intarsia to look forward to.
Knitting Art
I found this painting named "Kitty Knit" by Ken Brown