Hump Day Hooky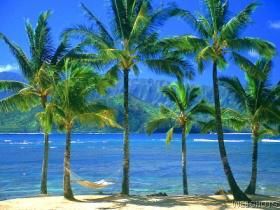 Webshots Photo
Yes, today I am staying home from work playing a little hooky. Nothing brings me more zest for life then staying home on a work day. This is my first day staying home since we opened the new office last December.
This morning I told Hubby to take a good look around because the house will be spotless when he comes home tonight and he might not recognize it.
Unfortunately I have a lot to do today at home and it won't be all fun and knitting. But I am hoping to get a move on it and maybe if I work fast I can get everything done early enough to still have a little time of leisure before DH gets home. I also plan to make a real meal tonight. How nice will that be to have a home cooked meal for dinner on a week night. You would have thought I won the lottery or something I am so excited about my day. Instead I won a day of cleaning & cooking. Domestic Bliss.
SP4

My Secret Pal Rocks! Monday when I got home from work I found a package from my Secret Pal in the mail box.
I got a cute little zipper bag w/endless possibilities to use it for. I also got a cute little note with a sheep stamped on the envelope. The gift also came with a quick fix kit which has 12 adorable little emery boards to-go. They are wrapped like a book of matches. Perfect size for your purse or for travel. Also included was a yummy packet of Vanilla Chai. On the package it says "Drink Chai, Embrace Life…" You bet your sweet knitting needles I am embracing it. Finally (drum roll please) two hanks of classic Elite "Believe" it is a cotton/rayon blend. It is gorgeous. Perfect color and my secret Pal must be reading my mind because I am really into the cotton blends at the moment. It must be a wish for summer or something, but cotton is my bag baby!
I plan to stitch up a swatch to play with it a little and decide what to make out of it. Thank you so much Secret Pal. You done good girl, I love everything.
Posts to come:
Cosmo's Birthday
The Knitting Garden delivery