My Birthday
Yep today is my Birthday. I was born April 22, 1972. I thought I would dig out some of my child hood photos and go down memory lane.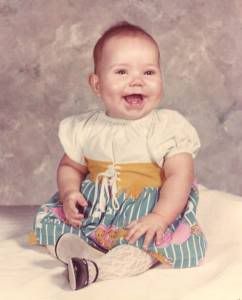 Here is me as a baby. To say I was a happy baby was an understatement. I have heard from family members that I was bald and rolly polly.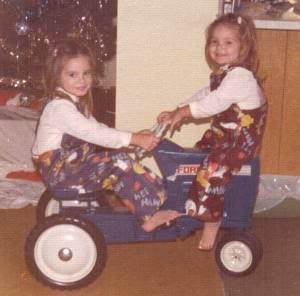 This picture was taken Christmas of 1974. I am the one on the right. My sister whom is two years older is the one driving the tractor. Most pictures of me as a child are with my sister. Also we usually are wearing matching outfits but in different colors. These outfits are a real gem. On the back of the picture it says the outfits are from my grandparents. If you can not make it out in the photo I will let you know those are Hee Haw overalls and yes we are on a tractor. Yes we were a little bit country. As I got older I would learn not to ride anything my sister was driving.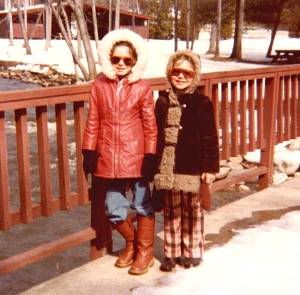 This picture was taken Winter of 1979. Oh baby, we were looking good. Did I mention we were children of the 70's. I am the one on the right, with the plaid pants. Holy Crap. What is up with the sun glasses?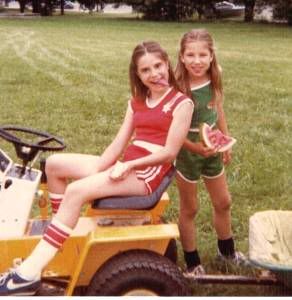 This picture was taken Summer of 1983. Again I am on the right and my sister is driving a lawnmower or tractor thing. Notice I am not on the vehicle. This is a great black mail picture of my sister, due to the fact she is making a stupid face. Ha Ha. I am eating a slice of watermelon. I love watermelon. Did I mention we were country kids?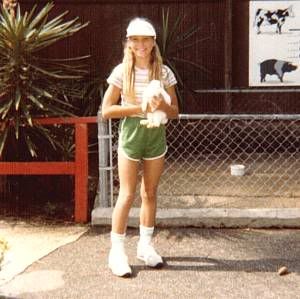 This picture was taken when I was in the 5th grade. We went to some kind of zoo or something. Here I am holding a white rabbit. I have always had a love for animals and a need to be around them. You might think from this picture I would have grown up to be tall with long legs. No such luck. My legs actually only got as long as they were in this picture. I topped out at a height of 5'1. My sister is about a quarter inch shorter than I am.
That was fun. So much has happened since my child hood. I can't wait to see what the future brings. More details of my birthday to come. Also my computer is now working and I had to reformat my hard drive so bare with me while I get it set up and back to normal.