Joined the Land of the Living
Thank You so much for all the comments and e-mails wishing me to ditch the plague that struck our family. It worked and we are all in better health and looking forward to enjoying this weekend.
While I was sick last weekend even though I did have my yarn for the bunny-along and the cardi, somewhere in my sickened state I decided to make something for someone else. Secretly I think I was trying to give myself some good carma or good mojo or something. So since Haley was not feeling well I decided to knit her a sweater.
I used the pattern from Stitch-n-bitch Nation titled Casey's Coat. I used Cheapy Red Heart Worsted weight yarn in colors Light Sage & Rose Pink. I could not believe how large the balls of yarn were, compared to most of the higher end yarns. This was a fun pattern to knit. I just carried the color yarn I was not using along the side and then picked it up when it was time to change the color stripe. This made it easier in the end having less ends to work in. Haley likes her new sweater and feels pretty in it. What girl doesn't like a new sweater?
Cardi Progress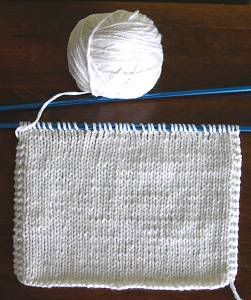 I swatched for my Rowan Air Cardi using Rowan Calmer in color "Drift". I was a little tight at the beginning and loosened up as I went on. I came out right on target and will not need to go up or down on needle size. Also I have to say I am in LOOOOOVVVE with this yarn. It is dreamy. So soft and knits up beautifully. This is definitely my favorite yarn at the moment and plan to make more things in it.
Bunny A-Long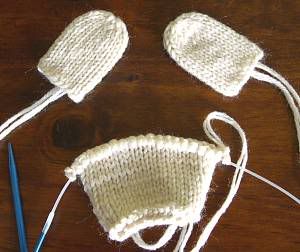 I started my bunny last night. I finished two paws and am working on the first leg. I am using the pattern from Last-Minute Knitted Gifts. It should come out to look like this.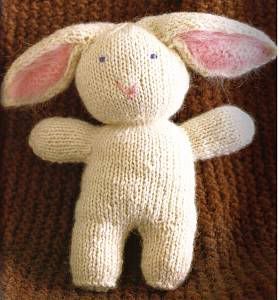 Since Easter is this Sunday I am going to focus on this little guy and hopefully he will be celebrating with me.


Time to Drool

Ok I was casually surfing the web when I came across a dream knitting vacation. It is a Vogue Knitting Tour of England.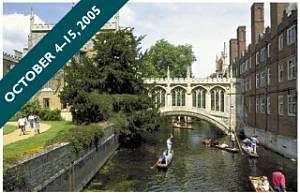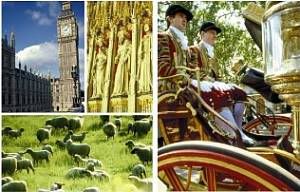 The itinerary is to die for. It is a 12 day tour that runs from October 4-15 of this year. The price of course is high. But it is not that bad considering it includes hotels, dinners, breakfasts, and two lunches. All land travel by private motorcoach, all tour activities, all workshops and presentations with world class designers, all workshop materials, and much more.

There is no way I would be able to go on this vacation any time soon but I am definitely adding it to things I hope to do in my life time. Time to add one of those jars to the counter and label it Money for Dream Knitting Vacation.

Here is the website to find out more about the trip travelingtogether.net