Christmas Loot
I made out like a bandit this year. Check out the loot.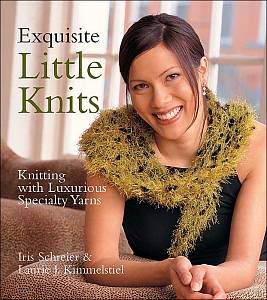 This is Exquisite Little Knits by Iris Schreier &Laurie Kimmelstiel. This book was a pleasant surprise. My best friend gifted this to me along with the knit pattern a day calendar. I did not have this book and I am not sure why. I really like this book. It is chuck full of patterns using luxurious yarns. The best part is the patterns only require 1 to 2 skeins of the yarn. This is a great way to be able to knit with high end yarn and not have to break the bank to do it.
I have already picked out my first project I would like to make from the book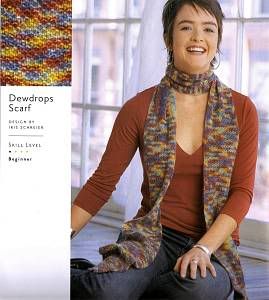 This is the Dewdrops Scarf and is knit with one skein of Knit'n Tyme's Makalu Cashmere 4-ply DK Handpainted, 100% Cashmere. I love the color way shown in this photo. The best part is you only need to splurge on one skein of 100% Cashmere yarn.
Knittin Vintage Socks by Nancy Bush
What can I say I love Nancy's books. This book was gifted to me from my Mom. She found it on my Amazon wish list. The thing that is great about this book is in the beginning it shows in detail all the different types toes & heals, and how to knit them. So basically it is very helpful if you want to get better at knitting the perfect socks. Of course there is a ton of beautiful sock patterns in the book.
Hubby outdid himself this year.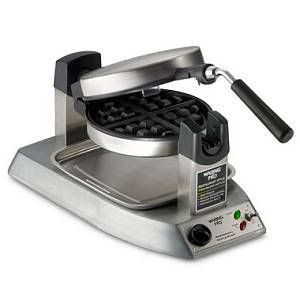 Professional Waffle Maker. Now before you think what kind of guy gives his wife something that slaves her to the kitchen for a gift. I have wanted one of these, but it is not something one buys for them self. I have already used this thing twice and it is amazing. The waffles come out perfect every time. It beeps when the waffles are ready. You just pour the batter in, rotate it 90 degrees, once it beeps rotate it back 90 degrees and open to beautiful waffles. Last batch I made I added chocolate chips to the batter. YUMMY! I love stuff that help me look like a professional chief with little effort on my part. Plus it makes it fun to cook.
Drum roll please. I also found this under the tree for me from my Hubby.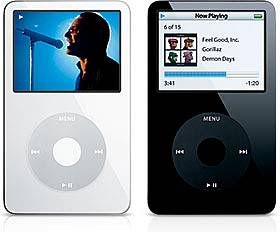 The new video ipod. Mine is the black one.
This is an awesome gadget. I am not much into the music part but the best stuff it can do is you can download photos directly from your digital camera. This will be perfect for travel so I will not need to lug around that heavy dinosaur of a lap top I usually bring. Also you can play video on the ipod. Like TV shows and music videos, these are great for travel. Another cool thing you can put on this is audio books.
There is also something called a podcast that you can subscribe too. Most are free there is a zillion different ones to choose from. I currently have subscribed to three different ones. One is a Hollywood entertainment one that gives you the latest buzz on Celebes and such it is put on by wireimage.
The second one is a Vermont life Video

It shows a 2 minute video of places in Vermont with back ground music. (When I was younger I always thought I would live in Vermont).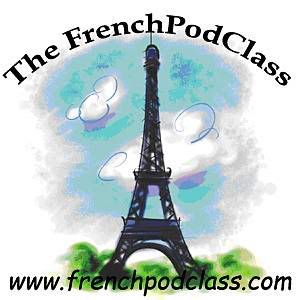 The third is educational it is the French podclass. This one is about 20 minutes long and and plays French music and teaches you how to say words in French. I like listening to it. The podcasts will update weekly or daily or monthly and give you a new one to download to your ipod. I am still learning how to use mine but I love it so far.
I think someone should do a knitting podcast and do a small weekly video of how to do certain stitches or tricks of the trade, or just go from yarn shop to yarn shop and show us a little 2 minute video. I am just throwing the idea out there hopefully someone will run with it.
Finished Objects to Come
I have been working on old wip's that have been on the needles forever. My plan is to get all of them done so I can start new projects with a clear conscience. Plus I am anxious to start up some new bags for the Tote-along I joined.