Finished Moira Bag
I finally finished the Moira Bag.
Pattern from Rowan book #27
Cast on at the end of June
Finished at the end of August
I used circular needles and did the whole thing at once.
Yarn: Rowan Cotton Glace
Colors: Ecru, Sky, Hyacinth, Shoot, & Glee
I enjoyed making this bag and will definitely do more knitting using Fair Isle method. I did change up the pattern a little. In my mind I kept picturing it as a round tote. So I decided to make it round. I found some great sued like fabric and used one of my pot covers as a round template and then just sewed the round piece of fabric onto the bottom of the bag. I also lined the bag with fabric. It makes it more user friendly.
Here is a picture of the bag showing the back side and all the ends I needed to weave in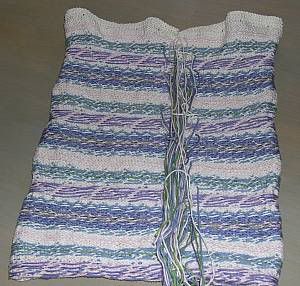 Here is the lining fabric and the bottom fabric.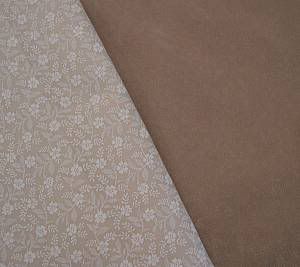 Here is a picture of the lining sewn into the bag.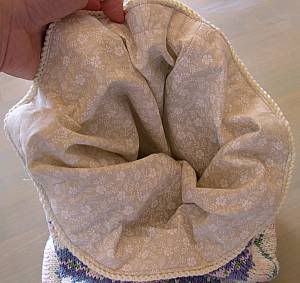 This bag is way cute and I am very proud of how it turned out. I have even got a couple of compliments from people. The best part is when they ask where you got it and I say "I made it."
RAOKed

I have been Raoked. It is so exciting to get a package in the mail unexpectedly. Especially an awesome package like this
This package was from Danielle over at
Sassy Gina-D
. It included a silver tin, hand moisturizer, hand sanitizer, emery boards, cuticle boards, soap, small sharpie & a little massage ball shaped like a flying saucer. Oh and of course the cutest dog card. Thank you so much for this thoughtful package. I love everything and will use all of it.
September Is Here
Wow, it is already September. I hope everyone has a wonderful Labor Day weekend. Here is a picture of my precious baby boy all cuddled up and cozy.