Banana Bread and a little R&R
Banana Nut Bread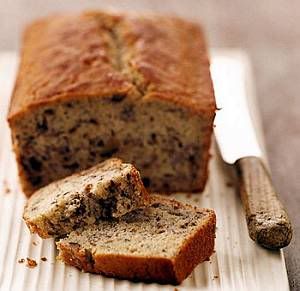 I love to bake breads in the fall and winter. Nothing screams banana bread like over ripe bananas. Sometimes I purposely leave to bananas to turn brown just so I have an excuse to make banana bread. Here is a recipe from Gourmet magazine.
2/3 cup whole milk
1 tablespoon fresh lemon juice
2 1/2 cups sifted cake flour (not self-rising; sift before measuring)
1 teaspoon baking powder
3/4 teaspoon salt
1/2 teaspoon baking soda
1 stick (1/2 cup) unsalted butter, softened
2/3 cup sugar
2 large eggs
2 very ripe medium bananas
3 oz walnuts, chopped (1 cup)
Put oven rack in middle position and preheat oven to 350°F.
Grease a 9- by 5-inch loaf pan.
Mix together milk and lemon juice and let stand until milk curdles, about 1 minute.
Whisk together flour, baking powder, salt, and baking soda in a bowl.
Beat together butter and sugar in a large bowl with an electric mixer at high speed until pale and fluffy, about 2 minutes. Add eggs, 1 at a time, beating until combined, then beat in bananas until combined. (Mixture will look curdled.)
Add flour mixture to banana mixture alternately with milk, mixing at low speed just until batter is smooth. Stir in walnuts.
Pour into loaf pan and bake until a wooden pick or skewer inserted in center of bread comes out clean, about 1 hour.
Cool bread in pan on a rack 20 minutes, then invert bread onto rack. Remove paper and turn bread right side up on rack to cool completely.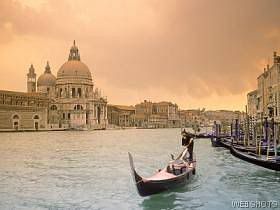 Venice Italy photo from Webshots
Up Coming Events
Next Wednesday we are heading to Las Vegas for a couple of days. We are going to a dental seminar. We get to stay at the Venitian on the strip. They are giving the people signed up for the seminar, discounted suites at the Venetian. This will probably be the only time we can afford to stay at this awesome hotel. I hope one day I will be able to go to the real Italy but I think this is going to be the closest I get to it for a long time. I am not much of a gambler. I will probably spend about $20 on the nickel slots and be happy with that. I would rather spend my money shopping then throw it away gambling.
Update on the New Dental Office
We have interviewed and have hired all the staff. We have hired seven employees. They are all very nice and experienced. We are excited that we are so lucky to have found the best bunch of people to work for us. They will report to work after the Thanksgiving Holiday. I cannot wait to get to know them better and to find out if any of them like to knit. :)
We are currently looking at different office furniture. We found some desks we like. They have the option of assembling it for us, but looking at the cost it is much cheaper for us to do it our selves. Since we are just starting out and trying to watch our cost. We will be assembling our selves. Oh Joy, :(
This Weekend
I pulled a muscle in my back this week. I am not sure how I did this or when it happened. All I know is I woke up with feeling of a large rock in my upper back somewhere between my spinal cord and my shoulder blade. I thought it would go away but it did not. I went to the doctors and they gave me two shots in my buttocks and sent me home with some muscle relaxers. They told me to take it easy for a couple of days.
My husband has been great. He actually cleaned the house yesterday. I don't think he has cleaned the house in at least 2 years. I was very impressed. He even went outside after cleaning the house and mowed the lawn and then fertilized the grass. He did this all on his own initiative. Wow, I am so impressed and grateful for him. When I thanked him and was wondering why he did it. He said it kept his mind off of the stress of the new practice. What ever his motivation was fine with me.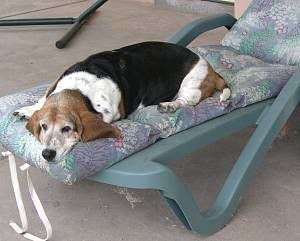 This weekend I plan to get lots of rest and relaxation and of course that means to me lots of TV watching while I knit. In addition, this weekend is the annual Renaissance Festival. This is probably my favorite festival of the year. Everyone gets all dressed up in beautiful gowns and they do plays and have musical entertainment of the time period. I hope everyone has a wonderful weekend and enjoys the beautiful fall weather because winter is not far away.