It is Monday Already?
An update on Weasley
I was not able to work on it that much this weekend. I did manage to add another 2 ½ inches to the back. It is coming along great. So far so good, no complications.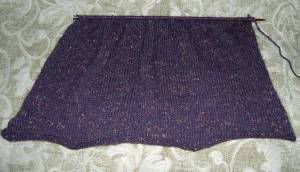 Driving to Ruidoso for the Oktoberfest was a beautiful ride. Living in the desert, we do not see many trees. Looking at all the greenery up in the mountains is extra special for us. Here is a shot taken on our way.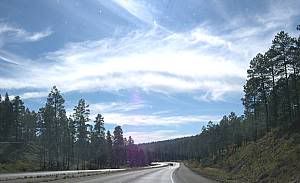 The weather could not have been better. We went to the
Oktoberfest
first because by the time we got to Ruidoso it was lunchtime. I had the polish sausage with sauerkraut and Chris ordered one Southwestern style. We each had a German draft with our meal. We sat and enjoyed the band. It was great fun watching people get up and dance across the floor. We then shared a piece of black forest cake and some apple strudel. There were about 40 booths selling crafts and stuff. Nothing that I had to have.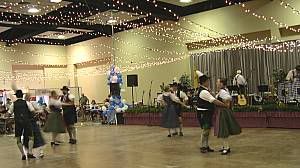 After awhile we decided to head out and walk around the shops in Ruidoso.
Ruidoso is kind of a little ski town. It has several shops on both sides of the road. The shops are great. One of my favorites is called
No Bones About It
. It is all cat and dog stuff. Here are some of the things I picked up while I was there.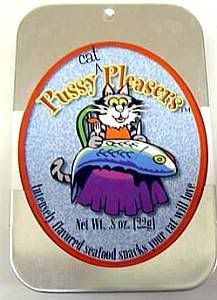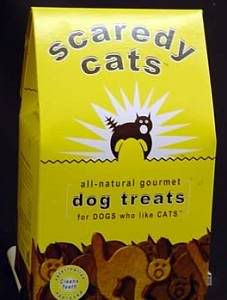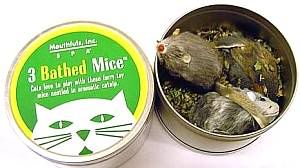 So many things I could have bought but I wanted to take it easy on my wallet. They had a real cute terry bath robe with a ducky on the back I thought Haley would like for after her bath. There was also a pair of dog goggles I could picture Brandy wearing. That store is great.
Here is Cosmo playing with his bathed mouse. He loves it.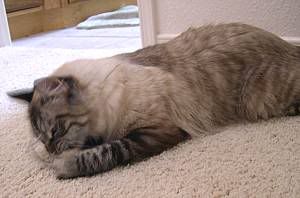 I finally planted all of those plants. You know you are out of shape when you exert your self a little and can barely move the next day. My muscles are slowly recuperating from all the gardening I did. I still feel like I have Popeye forearms but it is not stopping me from knitting.