Missed Moment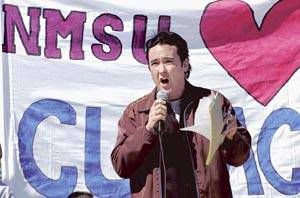 I cannot believe it. I missed John Cusack at the New Mexico State University. He was doing a political rally for the students on campus. I am sick to my stomach over my loss. I am a huge fan of his and think he is a stud muffin. Even though he was giving a political rally, I sure would have been the first out there to get an up-close glimpse of him. This just goes to show if you are not an active member of your community there is a chance you might miss something great. I am going to be one of those old ladies that go on and on about back in the day in 2004 where I missed my one chance to meet John Cusack. Sigh, Sigh.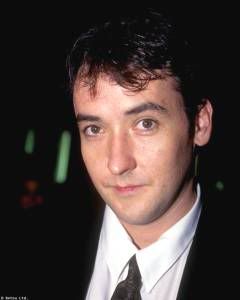 After going on and on about how I missed my moment, my husband was not feeling to great about himself. I decided to make his favorite pie. He loves Key Lime Pie. It is one of the easiest pies to make. Here is the recipe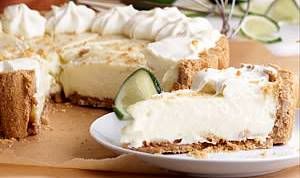 Key Lime Pie
1 graham cracker pie crust
3 egg yolks14-ounce can sweetened condensed milk1/2 cup Key lime juice (available bottled at specialty food shops) or fresh lime juice (about 3 limes)1/3 cup sugar
Heat oven to 350 degrees.Combine condensed milk, egg yolks, and lime juice. Blend until smooth. Pour filling into the piecrust. Bake for 10 minutes. Let the pie stand for 10 minutes; then refrigerate it until chilled. Just before serving, top with whipped cream and garnish with lime slices.