Work, You have to Work it Girl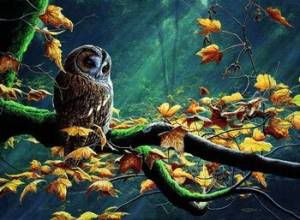 art print by artist Dr. Jeremy Paul
OK I mentioned last week that there were some changes going on in my life. I guess it is time to spill the beans. First, I will say my husband is a Dentist. He had been working for another dentist until recently. At the beginning of the year, he decided he would like to open his own dental practice.
Therefore, for a year now we have been working on finding a location and building a new dental practice. We chose a city about 70 miles from our home, which was in desperate need of new dentists. It is a small town and every one we have met has been very kind and welcoming.
To give you a little bit of my background I have a Bachelors degree in Psychology. I worked as a medical claims adjuster for a couple years for large Insurance Company. I left my job when my husband received a job offer in New Mexico after graduating from dental school. We moved to that small town and there were no professional jobs for me here so I chose to take some time off and enjoy the art of home making. My friends all thought I would get bored and want to go back to work. I absolutely loved it. If I never had to go back to work outside the home, again it would have been fine with me.
The plan for our new Dental office is that I will run the front office for a couple of months until the employees can do it on their own. To tell you the truth I really hate office work and would never choose this as a career move for myself. If I wanted a career, I probably would go back to school and get my masters, and become a counselor or something like that. Being the wonderful wife that I am, I am supportive of my husband and this is his career. If he needs my help to fulfill his career goals than I will do what ever it takes.
So that is what I have been up to lately. We plan to be up and running with patients in the beginning of December. We live 70 miles away and will make the commute back and forth daily. We really like the town we live in and love our house. Plus our dogs are very comfortable here, that is why we will make the commute instead of moving closer to the practice. Lately it has been very exciting and stressful all at once. Things are really coming together and I am proud of what we have accomplished so far.
I plan to continue blogging because I enjoy it. I might end up taking the happy part out of my description because I know when I start working I might not be all cheery and happy go lucky. I plan to try and keep this as my little corner to talk about the things I love like my pets and my plants. Let's not forget the knitting. The knitting is probably the one thing that has kept me sane these last couple of months. Imagine all the knitting I can get done in that hour both ways commute I will be doing. I might need to get a special light due to day light savings time change. Hopefully it will not be too dark on the way there and back.
Cool Stamps
I found this site called
Kaspareks
. It has some cool knitting and yarn stamps for sale.
Here is one that I liked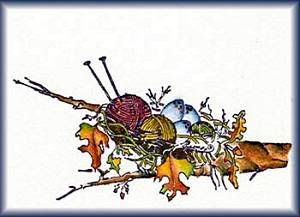 Johnny Depp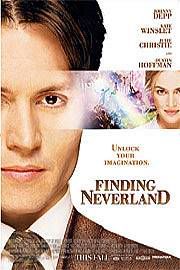 Johnny Depp was just on Oprah Tuesday promoting his new movie Finding Neverland.
It looks like a good one. It takes place in early 1900s London, and is the true story of how Scottish playwright and author James M. Barrie struggled to bring to the stage for the first time a play called "Peter Pan, or The Boy Who Would Not Grow Up", which was inspired by his friendship with his neighbors, the Davies Brothers, George, Jack, Michael and Peter, whose father had abandoned them, and their dying mother, Sylvia As Barrie found himself becoming a surrogate father and role-model to the boys, and comfort to his dying neighbor, he was inspired to write a play about a magical place where people never grow up or die or have any worries... a Never-Neverland. Wow does that sound great or what. Besides the fact I am a big Peterpan & tinker bell fan I am also a big Johnny Depp and Kate Winslet fan. I will definitely catch this one on the big screen. You can find out more about it here.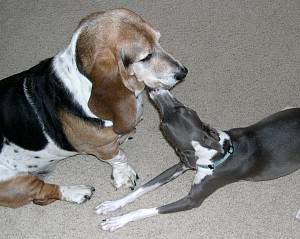 I will leave you with this picture of Brandy and Haley. Two loving sisters. Yea right, I think Brandy might have a left over piece of chew bone stuck in her lips and Haley found it. 8)