October Garden View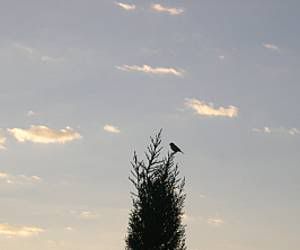 Here is a chickadee at sunrise.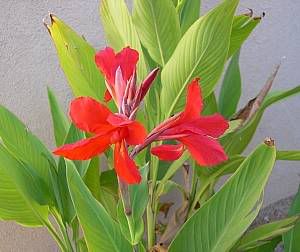 Cannons are still blooming. I really like these, and think I will get some more. The colors of the blooms are so vibrant.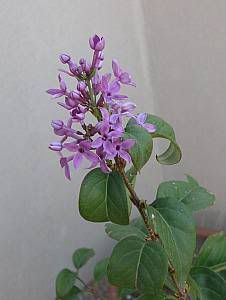 My lilac has one little bloom. I am not sure, if it is suppose to be blooming now or if it is confused.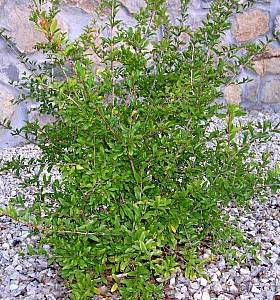 Here is my pomegranate bush. I have had it for a year and a half and it has not bloomed yet. This time of year, they sell pomegranates at the grocery store. I wish mine would start growing fruit so I can use them in holiday crafts. Maybe next year.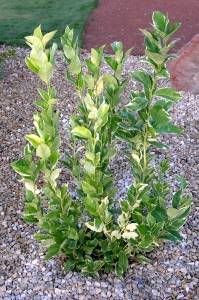 This is my lemon tree. It is a variegated lemon. When I first bought it and put it in the ground, I was told I would need to dig it up and bring it inside for the winter. I decided I wanted to leave it in the yard to see if it could make it through the winter. It has made it through two winters. It is not very tall yet bought I have high hopes I will be making fresh lemonade one day.
Haley loves it when I go outside and walk around the garden. She loves to explore the yard. The temperature is finally starting to go down into the 70's during the day and 50-60'S during the night. I plan to get some plants this week or next to plant in the garden. It helps the plants establish roots better if you plant in the fall instead of waiting for spring. We only get about 4 inches of rain a year so it helps the plant if it has a good root structure.