Finished the Weasley
TA DA! I finally finished my Harry Potter Sweater started after joining the Weasley knit along.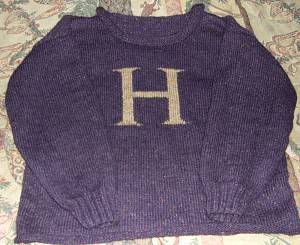 The bonus is it fits and it is comfortable. Yippee!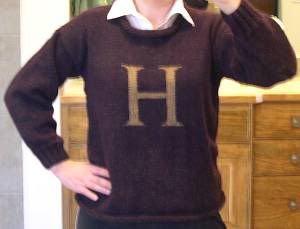 Please disregard the headless woman in the photo trying to take a picture of her-self. Focus your attention on the fine craftsmanship of the sweater. Now while wearing the sweater I will amuse myself by continually saying Harry Potter in my best British accent. If only I could whip up a spell or two making the weekend a couple days longer.
To all of you wizards out there, Have a magical week!