April Ends
Wow, that month went fast. Here is a couple of photos from the garden.
Here is one of my roses in bloom. This was taken right before I buried my nose in the petals. They smell so good.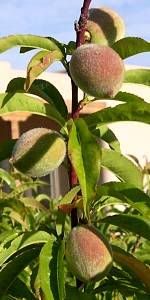 This is one of our peach trees. It is starting to load up with fruit.
Lace Knitting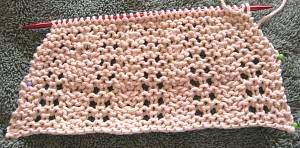 I started working on a scarf using the pattern and yarn from my secret pal. I am so excited. Yes those are my first official yarn overs. I can't believe it the holes actually line up and look like the pattern.
Sewing Progress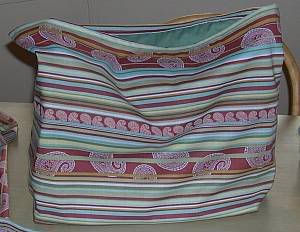 I started making a knitting bag. I still need to sew up some handles and attach them. Here is what the inside liner looks like.
I like how it looks so far.
Gossip and Celebrities
I just heard this weekend that Tom Cruise and Katie Holmes are dating.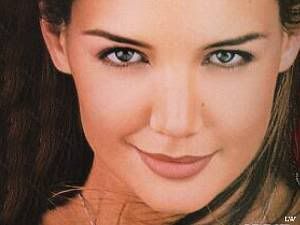 I think I caught the story on E weekend show. Apparently Tom's people called Katie's people and arranged the whole date and they have been together since. Both of them seem like real nice people. Good for them.
The best part about the whole thing is that Katie and Chris Klein are no longer engaged.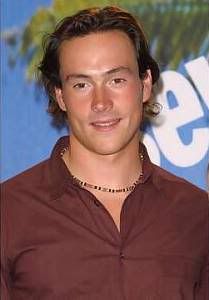 Take a look at this stud muffin. Most of his movies are not much for intellectual stimulation. He is one of those actors that I can sit and watch the same dumb movie over and over again and just stare at him. Sigh, and now he is free.
Maybe my people can get in touch with his people. 8)