Cool Tater
Star Wars: Episode III – Revenge of the Sith comes out May 19th.
Has anyone else made a trip to Burger King to pick up some toys for their husband? These are the only three they had at my local BK.
I have my heart set on getting one of these: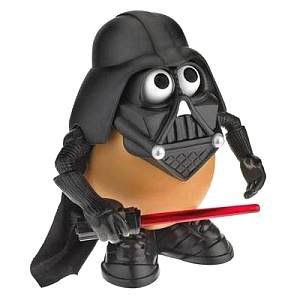 A Mr. Potato Head – Darth Tater. I checked around I think he is cheapest at Target at around $6.99.
I found some cool wallpaper for my computer at
Starwars.com
Here is one of them from that site.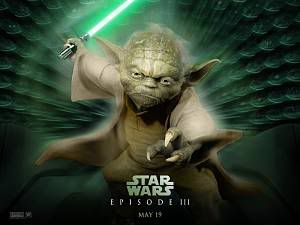 Finished Objects
I finished my knitting bag. I decided to go with wide straps because it made it easier to carry and more balanced. It came out great.
I also finished the cover for my lawn chair cushion. I used about two and a half of the beach towels I had bought for the project. This is awesome, and it was not that hard to make. It is like a large pillow case. I love how it will be easy to just toss in the washer when it gets dirty.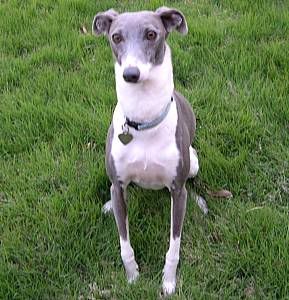 Haley wanted to say Hi to Hannah
Thanks Hannah for the last comment you posted. It is comments like that that keep me blogging.
Have a great weekend everyone
.