The Summer of Good Movies
I have been looking forward to this summer for awhile. Finally there are plenty of good movies to look forward to. Of course it was an early start with Star Wars Episode III. Last weekend I went and saw Batman Begins.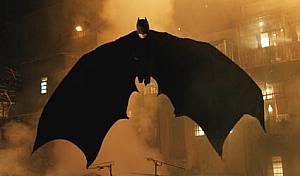 I loved it. It was done so well I can not wait for the sequel. They did an excellent job bringing the Batman Franchise BACK! My favorite actor whom has played Batman was Michael Keaton. He was in the 1992 Bateman Returns movie directed by Tim Burton. I love Tim Burton's work so no wonder this was my favorite Batman. In this new one "Batman Begins" has an excellent cast including Michael Caine, Morgan Freeman, & Liam Neeson. The story line was so rich one could not help but get involved in the movie.
Memorabilia

I save all of my movie tickets. Here are my tickets for 1994.
This was a great year for movies. Here is a list of the movies I went to in 1994.
Mrs. Doubtfire
City Slickers
Forest Gump
Schindlers List
Lion King
Flintstones
Star Trek VII
True Lies
Mask
Nell
Miracle On 34th St (remake)
Adams Family Values
Love Affair
Road to Wellville
Speed
Twister
So many great movies came out that year. This summer I think is going to be the year for Movies. This weekend they are releasing
Bewitched & Herbie Fully Loaded
Here is a list of the Movies still to come this summer that I am looking forward to.
July
War of the Worlds
Fantastic Four
Charlie and the Chocolate Factory

August
Dukes of Hazards

September
Corpse Bride
Flightplan

You are probably least familiar with the last two. Corpse Bride is an animated movie done by Tim Burton.
The animation is going to be like one of my favorite movies Nightmare before Christmas. Being a fan of Tim Burton, it is a must see for me.

The very last movie on the list is Flightplan. You probably have heard nothing about this movie. I am excited because it stars one of my favorite actors, Jodi Foster. She is number one in my book. Unfortunately she does not do many movies anymore. She does do some producing but I prefer her in the movie instead of behind the scenes. The last movie she was in was Panic Room which came out in 2002.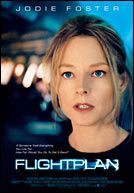 Flightplan looks like it is going to be good. The tagline for the movie is: "If Someone Took Everything You Live For…How Far Would You Go To Get It Back?
Here is the Plot Summary: (found on the internet movie data base)

"Flying at 40,000 feet from Berlin to New York, Kyle Pratt faces every mother's worst nightmare when her young daughter Julia vanishes mid-flight. Already emotionally devastated by the unexpected death of her husband, Kyle desperately struggles to prove her sanity to the disbelieving flight crew and passengers, while facing the very real possibility that she may be losing her mind. Though neither Captain Rich, nor Air Marshal Gene Carson want to doubt the bereaved widow, all evidence indicates that her daughter was never on board, resulting in paranoia and doubt among the passengers and crew of the plane. Desperately alone, Kyle can only rely on her own wits to solve the mystery and save her daughter."

One of the good things about the Movie Summer line up is that there is a variety of movies to watch. So there should be at least one you want to see. Or if you are like me you have your summer planned out as to what movie you are going to next.
Next Post Knitting update I promise!