Happy Thanksgiving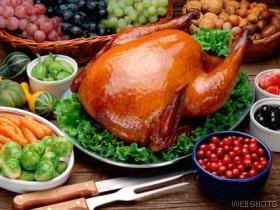 Webshots Photo
Family Staying too Long
Here is a funny article I found in Readers Digest about Holiday guests overstaying their welcome.
When Holiday Guests Won't Leave
By Andrew Boorstyn
The holidays are here, and there will be lots of comings and goings – and perhaps a bit too much of staying. Sometimes friends and family are having such a good time at your celebration that they forget to go home. Of course, all good things must come to an end – and hosts need their sleep. Here's a lighthearted look at handling party stragglers and houseguests who won't leave.
Know How to Say Good-Bye If guests won't leave after a party, it's perfectly acceptable to suggest politely that it's time to go. Practice these phrases from expert socialites.Abigail van Buren (Dear Abby): "Oh, dear, just look at the time! I didn't realize it was so late. I'm going to let you nice people go home, so you can retire."Judith Martin (Miss Manners): "It's been wonderful having you. We really enjoyed it. I'll get you the train schedule. Will you be needing a ride to the station?"Walter Sickert (British Impressionist painter): "Do come back when you've a little less time to spare."Outwit the Long-Term LodgerIf you don't want to play host for a few days, tell aspiring guests that it will be impossible for them to stay with you, saying, perhaps, "It's just not a good time for me." If you don't mind having someone stay over, be very clear about how long the person is invited to stay: "Make yourself at home, but only through Friday night -- I'm having the living room painted this weekend." Then make arrangements to have the living room painted. Here are some other ideas you might want to try (but probably shouldn't!).
Avoid buying a sofa bed.
Offer guests the floor.
Put a rock under the guest mattress. Or a typewriter.
Make sure the refrigerator is empty, or full of dairy products and turned off.
Tell them your key is hard to use, then change the locks
Shopping
The best time to shop for Holiday stuff is right before the holiday and after, when it is on sale and they are trying to get rid of it.
This set of four salad plates are from Pottery Barn and are all ready discounted. I thought they were kind of cute.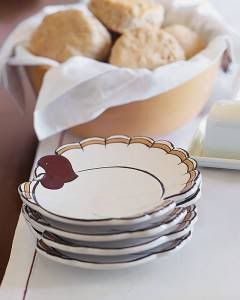 You have to really know who you are if you are going to pull off this look.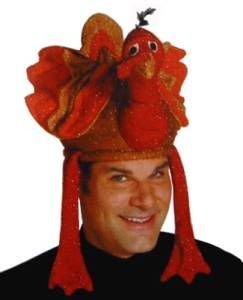 This hat is for sale at
Hats in the Belfry
.
Thanksgiving Day Television Line Up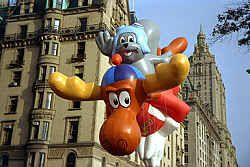 For me the Thanksgiving always starts with the parades.
NBC is airing the 78th annual Macy's Day Parade after that there is the Sun bowl parade
I will probably keep the TV on NBC most of the day. They are also airing:
The National Dog Show & Miracle on 34th st
In the evening, you have many good choices.
On ABC, you have Charlie Brown's Thanksgiving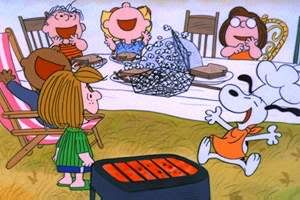 Also on ABC is How the Grinch Stole Christmas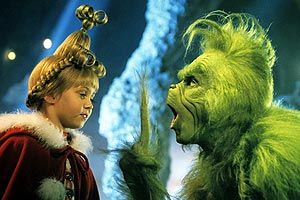 Other choices for the evening are:
FOX is showing Spiderman
NBC is showing a special titled The Seinfeld Story hosted by Jerry Seinfeld
My Thanksgiving
This year it is just Chris and I celebrating Thanksgiving. My family is in Florida and his family is in Oregon. I am sure we will do the round of phone calls to all family members. We decided not to do the hassle of making a whole Thanksgiving spread so we made reservations at one of the restaurants doing a Holiday Dinner. I really like it this way, especially the no clean up part. This also frees up a lot of time to just bum around all day. I am thinking about working on my quilt I started ages ago, it would be nice to finish that so I can use it this winter. On the other hand, maybe I will just do a knitting marathon and see how close to finishing I get on the Weasley Sweater.
I am wishing all of you a wonderful Thanksgiving, and hope yours is filled with laughter and cherished new memories.