How Low Can You Go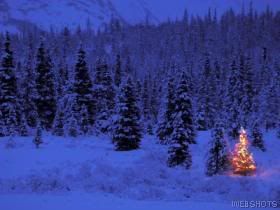 Webshots Photo
This past week has got to be the lowest week for me. You know when things are really bad and you think this is the lowest point and there is no where else to go but UP! At this point that is how I feel after making it through this week it should be smooth sailing and the skies the limit. If this week was my lowest I would say that Monday night about 8:30 was my lowest hour. I had a wee bit of a break down. That day I had gotten up at 5am and Chris and I were out the door at 6:30am for our hour drive to our new dental practice. The day was much like the days of the past two weeks. So much to do and not enough time to do it in. That day for lunch we grabbed a quickie meal at Pizza Hut buffet. I am not use to eating so badly but fast food and junk food were starting to become the norm, having no time to prepare a healthy meal. That whole day was atrocious. Some of the equipment was not working properly. Some of the computers were not linked together, The building had not yet passed all of it's inspections. Employees were coming in this week for training. Everything had to be done and ready for next Monday when we open for business and already had a full day of patients scheduled.
Well finally everyone left the building around 8pm and we were able to close up and make that hour drive home. About half way home I started to feel queasy. A couple blocks from our house I felt I could not make it home with out being sick and forced Chris to pull over to the side of the road. I jumped out and prepared my self for a moment I had not experienced since I was a kid feeling motion sickness riding on the school bus. The bus driver kindly pulled the bus over so I could get out for some fresh air. I did not get sick that day as a kid and I did not get sick Monday night as I was hunched over beside a bush. The cold air whipped at me and shocked me back to an ounce of relief. I quickly jumped back into the car and said I think I can make it home.
Chris drove carefully and dropped me off in the driveway while he went to go check the mail. Lets just say I made it to my bathroom just in time. I relieved my self of that quickie lunch and until the day I die I will probably never eat at Pizza Hut again. The part about being sick was not even the worse part. The worse part was that I started crying and could not stop. The tears kept rolling down my cheeks and onto the floor. Chris put me to bed immediately after making me drink some 7UP. I think that I have been so stressed and over whelmed with the responsibility of the new business that my body finally broke down and had to release all of that built up stress.
The rest of the week was not as horrifying. More and more things got accomplished and checked off the list. Our employees came in for their training and we feel they are an amazing group and will be just fine in their new positions with us.
On a More Positive Note
I was ROAKED this week. There was a little package in the mail for me from Wendy from
catknits
.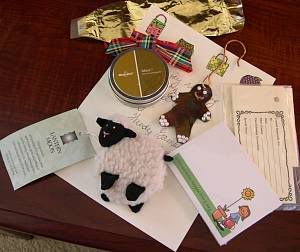 Included in the package was a note wishing me a great holiday. Wendy must have ESP. because of all the times to send such a random act of kindness this would have to be the BEST time. There was a little metal gingerbread ornament (too cute for words), a bluewick desk candle in coconut pineapple (when lit I can imagine my self at a tropical island sipping a pina-colada), garmet gift tags (I can use these when I knit something for someone), & a note pad that says little miracles happen every day. The number one thing in this package is a lantern moon
sheep measuring tape
. I LOVE THIS! It was actually on my Christmas list. I have wanted one of these since I saw it in one of the knitting mags.
No words can say how much this little package means to me. I will be forever grateful to Wendy for her random act of kindness sent to me in my lowest week. THANK YOU!
Where is all the Knitting
Here is my progress on the Weasley. I know I know a pathetic report of progress but it is progress none the less.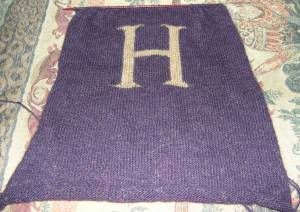 I am thinking of maybe when I start the sleeves to do them on a circular needle that way I can do them both at the same time. Has anyone else done this? That is if I can ever get to the store to buy a size 5 circular. I am thinking about getting one of those bumper stickers that read "I would rather be knitting" and stick it on my back. Maybe I will be able to get some of my employees to learn how to knit.
Opening Day
Monday we open to the public. I can hear Beethovan's bump a bum bum in a deep roar in my head. I am sure every thing will be fine. My fingers and toes are crossed.