TGIF
Oh Yea! Living for the weekend's baby!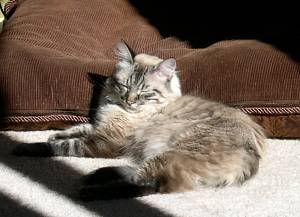 Take Cosmo's advice and give your self time for a couple of cat naps and lots of R&R this weekend.
I am on a mission to finish my Weasley Sweater as soon as possible. I am also just like
Lisa
stuck out in Sleeve Island.
I too am doing both sleeves at the same time. I have been working on them non stop every spare moment I have. It is taking forever. Although Lisa feels her island is like the cold tundra, I on the other hand feel I am stuck out in the desert. Dry sand all around with just an occasional tumble weed that blows by my feet. I feel I am in an old western and the only weapons I have are my knitting needles tucked safely in my gun holsters. It is a cliffhanger, Will I ever finish these sleeves and reach my oasis? I will show a picture of my progress in the next post.
Weblog Awards
They are having their fifth annual weblog awards if you have not voted for your favorites yet, go on over to
The 2005 Bloggies
. You have from now until 10:00 PM Eastern Time on Monday, January 10, 2005 to nominate your favorite weblogs in the different categories. On Thursday January 20th the finalists will be announced and voting will be open again to choose the winner. I have my fingers crossed that some of my favorite weblogs make the cut. I am also excited to maybe find some new weblogs.
Best Photographs of 2004
My grandparents sent me an e-mail that had the best photographs of 2004. Here are a couple of my favorites.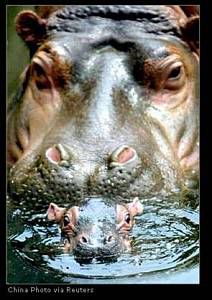 China Photo Via Reuters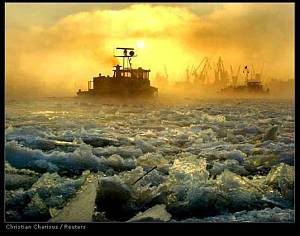 Christian Carisus-Reuters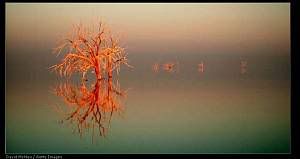 David McNew-Getty Images
Julie Lewis-Oneonta Daily Star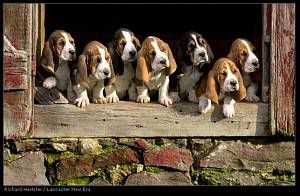 Richard Hertzler-Lancaster New Era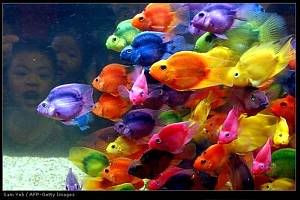 Sam Yeh-AFP-Getty Images
I love photography. I always wished I could paint pictures of my visions and feelings of beautiful things. Unfortunately I am no painter. Photography is like the next best thing. It is a way for artists to capture a moment and share it with others. Moments pass one right after another. They are all yours and everyone experiences them differently. With a photograph you can interpret that moment and let others see what you see in that moment.
New Commercial

Last night while knitting and watching the OC, I witnessed a great new commercial. To give you a little back ground on myself, when I was in High school I hung out with a guy that planned to get into advertising. We spent many long conversations on different slogans, jingles and visual advertising and its effects on people. Basically we would rate different advertising and give our input on how bad they were or how they really worked. Every since high school I have always looked at advertising from a different angle not as a consumer but I think about the person that thought up the idea and whether he was right on the money or a looser and needs to quit his job. My thoughts on commercials are that the majority of them are horrible, But every once in awhile one will stick out and I will say that was great the guy that thought that up is amazing and deserves a promotion. I prefer commercials that do not have a lot of talking but you clearly can tell what product the commercial is advertising.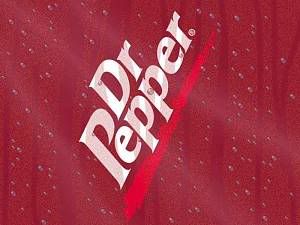 Last night I witnessed the new DR PEPPER commercial. It was very entertaining and made me laugh out load. It starts out and there is a young man at a grocery store and he has a box of tampons in his hand and in the back ground that song "Anything for Love" by Meatloaf is blaring in the back ground. He goes up to the register and of course there is a price check on the tampons. Still the music is blaring "I would do anything for love" The guy coolly drinks his Dr. Pepper. Through out the commercial the guy continues to do things for his girlfriend while drinking his DR.PEPPER. They never talk it is always just the Meatloaf song in the background. Towards the end. The guy and the girl are cuddled up on the couch watching a movie, he is drinking a DR. PEPPER. She reaches for his DR.PEPPER and the song gets to the part that says, " I would do anything for love, but I won't do that, NO I won't do that". The guy grabs his DR.PEPPER and runs out of the house and down the street. Blaring in the background "NO I WON'T DO THAT".
Brilliant, I Loved it. The guy or gal that thought of that one my hat is off to you. Thank You. I am not a big soda drinker but you can bet I will be buying a six pack of DR.PEPPER to show my appreciation of the fine advertisement that entertained me and did not make me want to throw the remote through the TV after drudging through the sea of horrid commercials we are incarcerated to watch.
The Best News I heard all Year
Last Sunday I was at the book store buying some magazines for the dental practice, when I got into a conversation with the checkout lady. Somehow we got talking about knitting. She asked me if I had been to the new local yarn shop. I nearly fainted. NOOOOOO! I had not. All of a sudden I felt like Elaine from Seinfeld and felt the urge to push her down with both hands and say SHUT UP! The counter between us prevented me from fulfilling my Elaine moment. Anyway she said it was really great and they even had hand dyed yarns and a great selection of yarns to choose from. I left the book store with butterflies in my stomach from a new found excitement and anticipation. Of course it was Sunday and of course it was a holiday weekend.
I went home and tried to find some info on the new shop via internet. I found the phone number and called them up. They were closed until Tuesday. So I would have to wait till the weekend to check them out. All week I have been so excited to check out our new Local Yarn Store. This will be our only local yarn store. I am starting to be hopeful that I might not need to move to a new state to experience a real yarn store, and the community of yarn people. I have my fingers crossed and have high hopes that this will open the door to meeting people in the area that share my love of knitting. I will tell you all about what I find in my next post.