Weasly Update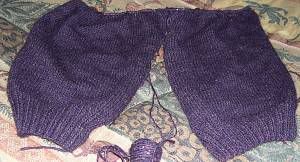 Here is a photo of my progress on the Weasley Sweater. I am very excited. I only have about 6 cm left on the sleeves. Then I can block the pieces. After that I can seam it together and knit the collar. Hopefully if I can keep at it I will be wearing my sweater next week. 8)
Patterns

I had some requests for where the sock pattern came from in my earlier post.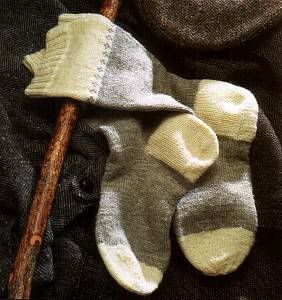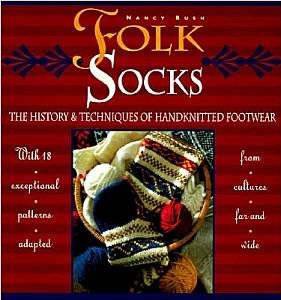 It is from the book Folk Socks by Nancy Bush
This book is great. I actually like every one of the patterns in this book and hopefully over time I will be able to make each of the socks in it.
I found an awesome pattern over at one of my favorite knit blogs.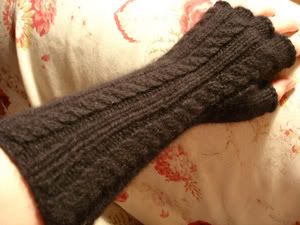 You can find the pattern over at
savannahchik
, where she has graciously given us her pattern for Women's Gauntlets. There are two variations. You can either do mitts or partial fingers. I am adding this to my 2005 things to knit list.