Working on Air
Last weekend I was able to get a lot done on the Rowan "Air Cardi. I have completed one back, 2 sleeves and 2 sides. I have cast on for the collar. While working the Left front I realized I completed the Right front incompletely. So I had to rip it out to the beginning of the neck shaping and redo it. I must have got in to big a hurry when I did it the first time. I just have the collar & two pockets to knit. Then I need to block pieces and sew it all together.
Here is the buttons I bought to go on the Cardi.
They are Dale of Norway pewter buttons. This one is called "Baby Fana". I found them at
Bea Ellis Knitwear
. They have a great selection of buttons and clasps.
Movie Reviews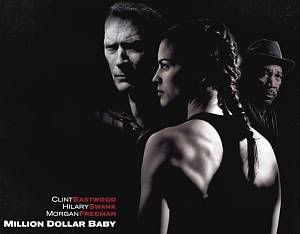 Million Dollar Baby
Hubby and I caught this movie on HBO the other night. We both had not seen it yet. I will first say I will never watch this movie again. I cried through the whole last hour of the movie. Then I cried for a good while after the movie was over.
The movie topic did not appeal to me and that is why I probably had not seen it yet. But since it was an Oscar winner, and had such a great cast I watched it. Obviously it was good otherwise it would not have affected me so. For starters I am an optimist and the movie gave me no way out. The whole last hour I was thinking this will turn out OK. It did not. Also I think it was hard for me because what happened to her would be the worst that could happen to someone.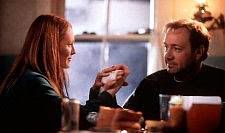 The Shipping News
I rented this from Netflix. This movie is an adaptation of Pulitzer Prize-winning novel by E. Annie Proulx. This movie came out in 2001, where was I. This book is on my list of books to read but just have not got to it yet.
The description is "Distraught after the disappearance of his estranged wife, Quoyle's (Kevin Spacey) long-lost aunt (Judi Dench) convinces him to move with his daughter to their ancestral home in Newfoundland. Here, where life is rough and secrets are many, Quoyle lands a job as a reporter for the local paper. Now, a past is emerging, a mystery is unfolding and life is awakening."
I liked it and wished I had read the book. I still might. Very interesting movie, I love stories when people make a new start and evolve into a better existence that makes them happy.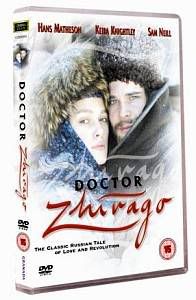 Doctor Zhivago 2002
This was made as a British miniseries created for television. It is the remake of the classic 1965 film that was based on the novel by Boris Pasternak. I never saw the original. I like the long two disk movies, One can get a lot of knitting done while watching these epic movies.
This story takes place during the Russian revolution. It is about a Russian physician-poet whose life is changed by the revolution. What a great juicy story. I think I might rent the original movie it has great reviews also.
What is Mine is Mine, What is yours is Mine Too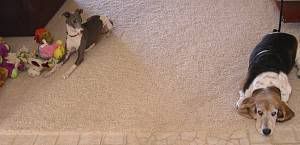 Haley is the sibling that hordes all the toys and won't let others play. Haley will be playing with a toy. Brandy will go over to the toy box and pick something out to play with, and Haley will immediately run over and want to play with it too. Eventually Haley steals it from Brandy. It is rough living with siblings there is always something about them that annoys you.