One Year Blogging Anniversary
I am taking a moment to post on my one year blogging anniversary. I started this blog a year ago today. I actually posted everyday back then. Total dork I know.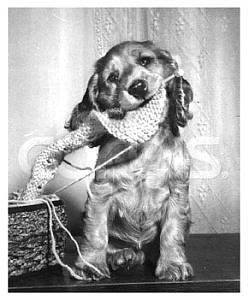 I can't remember where I found this picture.
The artist is Paul Kaye and it is titled "Puppy eats Knitting".
Just a little bit longer and I will be working from home and able to start posting regularly again. I am still working on the Rowan Fair-Isle bag and also the Rowan Air Cardi. I will post pictures soon.
Take Care!