Smitten with a Mitten
Well I swatched for these mittens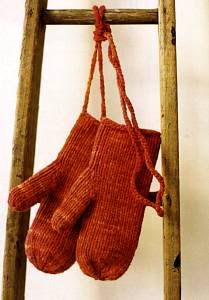 Using this yarn.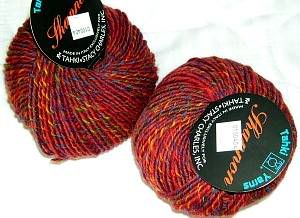 Houston we have a problem!
Could not get the gauge right I would have to use needles so large that the fabric would come out with holes. I don't know about you but, I was wanting warm cozy mittens. So I stopped at my local yarn shop and found this
Yukon Print Plymouth Yarn. It is a Mohair / wool blend. It is working out great. Here is what the mitten looks like so far.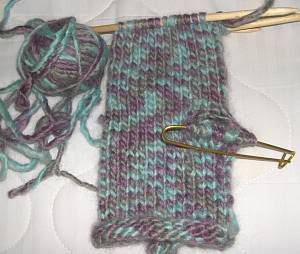 Of course I could not leave the yarn shop with just two balls of yarn. I also bought these.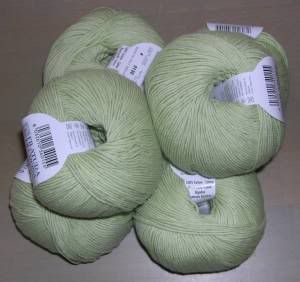 6 balls of Filatura Di Crosa, Dolce Amore in color # 4. The color did not come out very well in the photo. It is a light pastel green color. I think I am in the mood for Spring. The yarn is a 2 ply lace weight. I am thinking of maybe a summer shawl.
Spiderman on the OC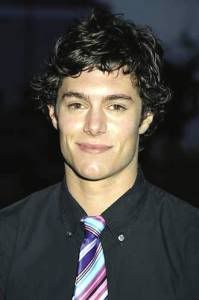 Adam Brody from the OC
Anyone else watch the OC last week. I taped it and finally got to watch it yesterday. When Seth Cohan fell off the roof and was hanging by that rope upside down with his spiderman mask on. I busted out laughing. I thought NO they are not going to do that. Summer the love of his teenage life left the airport and her current boyfriend and was running back to him. She finds him hanging there. Of course it is raining. She tells him she came back for him and then pulls back the spiderman mask just far enough to expose his lips and plants one on him. 8) Only the writers on the OC would have the guts to use such a trademark kiss such as this. I Loved it. I am so glad they are back together. Of course Seth is my favorite. I have always liked the tall geeky guys. His Dad Sandy Cohen is not that bad either. Ok that's all for my soap opera moment.
Oscar Night

Who do you want to win?
Morgan Freeman is up for Actor in a supporting Role. I hope he gets it. He was in Million Dollar Baby. I did not see the Movie but I think Morgan Freeman is one of the best actors of our time. He is awesome.
I did not see most of the movies that are nominated in the different categories. I did see Finding Neverland and any awards they receive they earned them. The movie was great. The movies that are nominated that I want to see are. The Aviator, Million Dollar Baby, Sideways, & Lemony Snicket's a series of unfortunate events. I am hoping these will also pick up a couple of Oscars. Time will tell.