Late to the Booga Bag Party
After finishing the Fair Isle bag I wanted to do a quick and easy knit. I also have had company in and out for the last couple of weeks and needed something to work on that there was not much thought involved. So I went into my stash and pulled out some Noro Kureyon to finally make a Booga Bag.
This bag is fun and easy to make and knits up very quickly. It is a great project if you want to make several of them for gifts you can whip them out in a couple of days.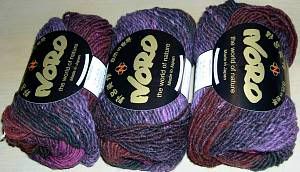 I used 3 skeins of Noro Kureyon in color #148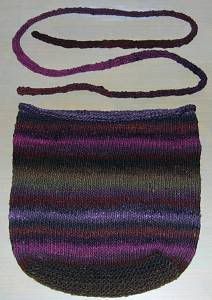 This is what it looks like all knitted up and ready to felt.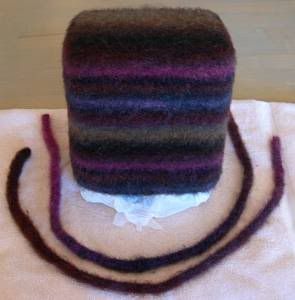 It took about 45 minutes on the wash cycle in hot water with a pair of old jeans. I found the perfect size box to block it on. I just covered the box with a plastic bag first. The bag has a square bottom so needs to be blocked to sit up on its own when dry.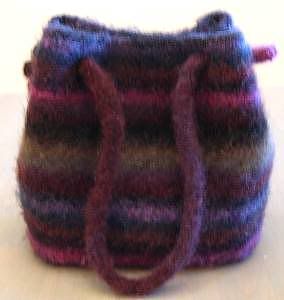 I am very pleased with the bag, and plan to make another one in a different color way.
If you would like to make one for yourself you can find the pattern
here
.
Haley

Haley misses all the company we have had in the last couple of weeks. She was spoiled rotten with affection and table scraps. She keeps looking for them to come back.